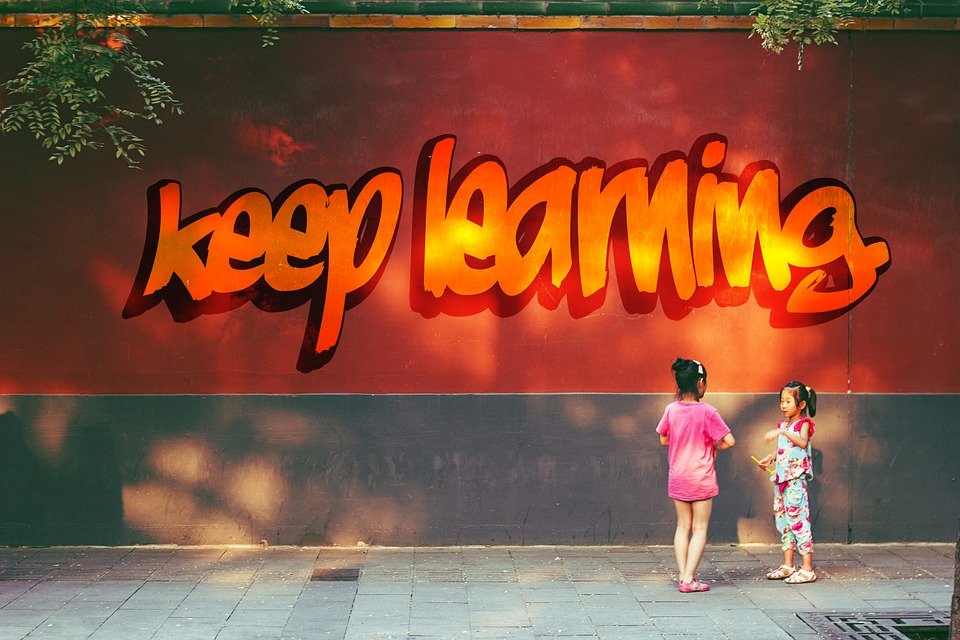 The current Coronavirus pandemic is creating a huge problem for school-age children in that while most children are now removed from structured learning in classrooms only some are set up to learn remotely.
A lot of children are worrying that they may be behind syllabus when life starts to return to normal, however, the internet has some fantastic resources available to ensure not only are children up to date but that they are ahead of the curve.
As a parent or teacher it's hard to keep children engaged and coming back for more when outside of a classroom, especially when you are expected to be working from home yourself, the following list contains some of the options available to ensure your children are educated, kept occupied and most importantly are having fun whilst doing so.
The below items represent some of the cost free options available, you can visit the sites referenced by clicking the headings.


---
Khan academy is an online e-learning platform with a mission to provide a free world-class education to anyone, anywhere, providing structured learning in a variety of areas, such as maths, science, computer programming, history, art economics and more.
Once you have registered a profile it targets the age of the learner to provide relevant education materials a child (or an adult) of that age would be expected to learn, it provides well-presented video lessons and tests as well as a dashboard to track progress.
I can't advocate Khan academy enough, it's an amazing free not for profit resource, a short video can be found below summarising the khan academy platform and how it can help.
---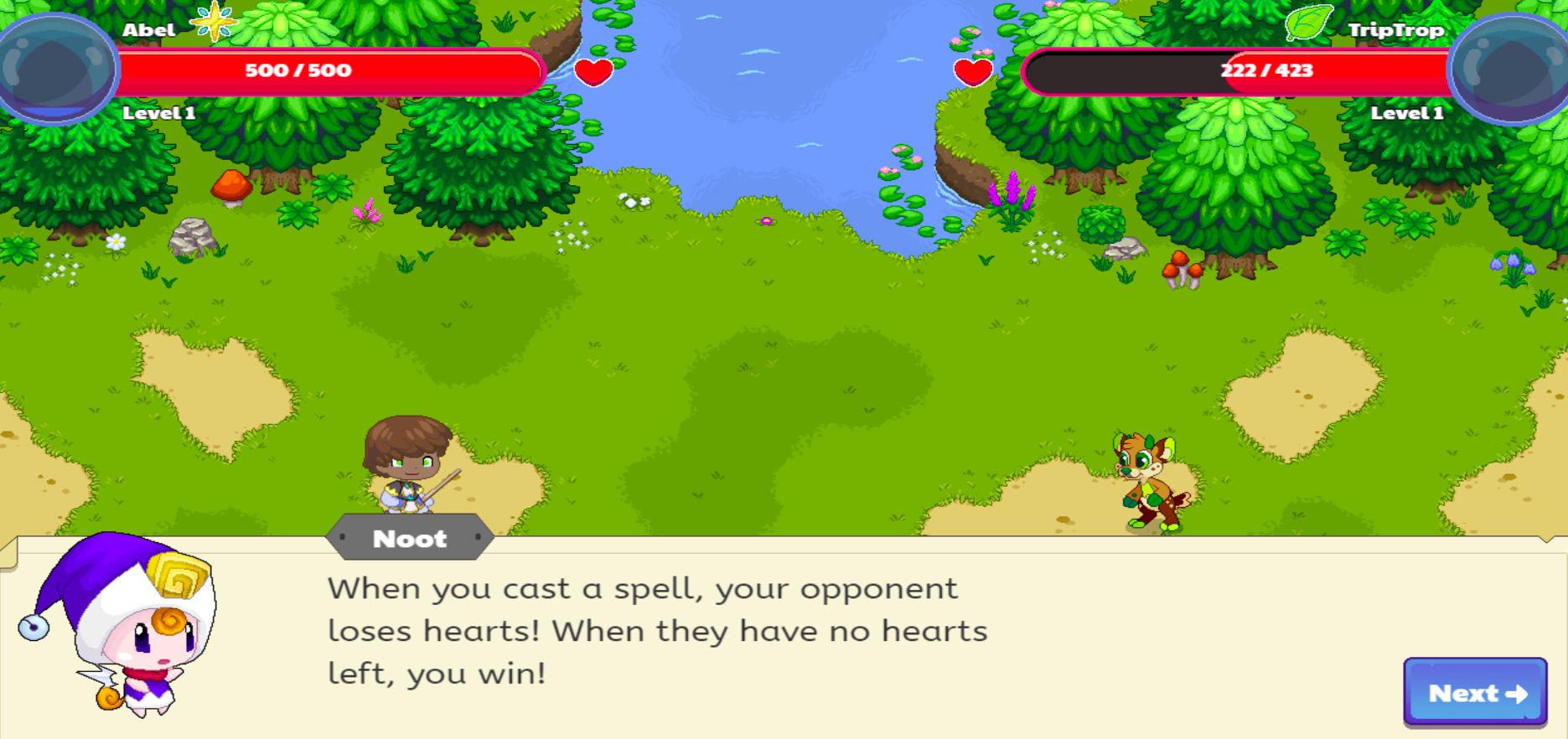 Prodigy is a delightfully cute adventure game that encourages children to learn maths, it's adaptive and increases the hardness and complexity of math problems as the child progresses through the game.
I found this one quite compelling and played for quite some time, you can learn more about it by watching this video:


---
In response to the Coronavirus outbreak, the national literacy trust has created an online portal providing ideas and advice for keeping children engaged as well as free reading challenges and audiobooks.
---
While museums and art galleries are currently closed it doesn't stop them being enjoyed, Google arts and cultures have curated a list of museums across the world allowing virtual tours.

This resource is especially good when combined with the Google arts and culture app using augmented reality to view lifesize art and exhibits in realtime in your house or browse through museums and cultural sites from the palm of your hand.
---
The White Rose maths team has prepared a series of five maths lessons for each year group from years 1-8, they will be adding 5 more each week for the next few coming weeks. Each lesson comes with a short video showing clearly and simply how to help your child complete the activity successfully.
---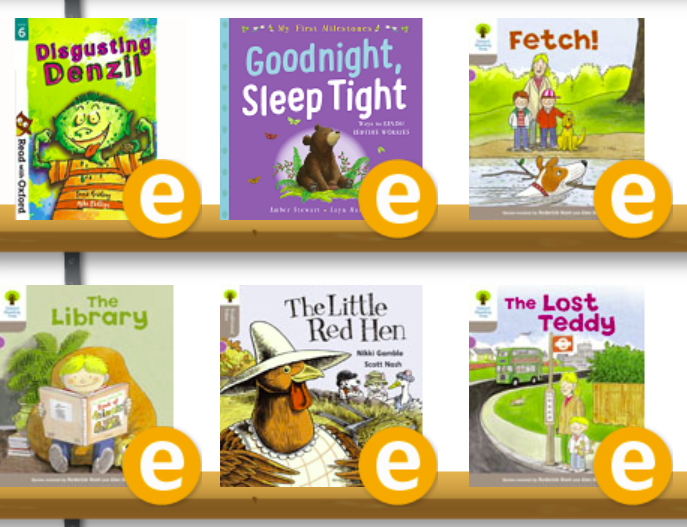 Oxford Owl ebooks present a range of over 100 ebooks for children aged 3-11, featuring the much loved Biff Chip and Kipper books my child has bought home from school on numerous occasions.
Furthermore, it has a short test your child can take to suggest the best books to help your child to learn and to find content best suited to them, all ebooks are tablet friendly and are in line with the recommended curriculum ensuring your child is learning the same materials they would be if in school.
---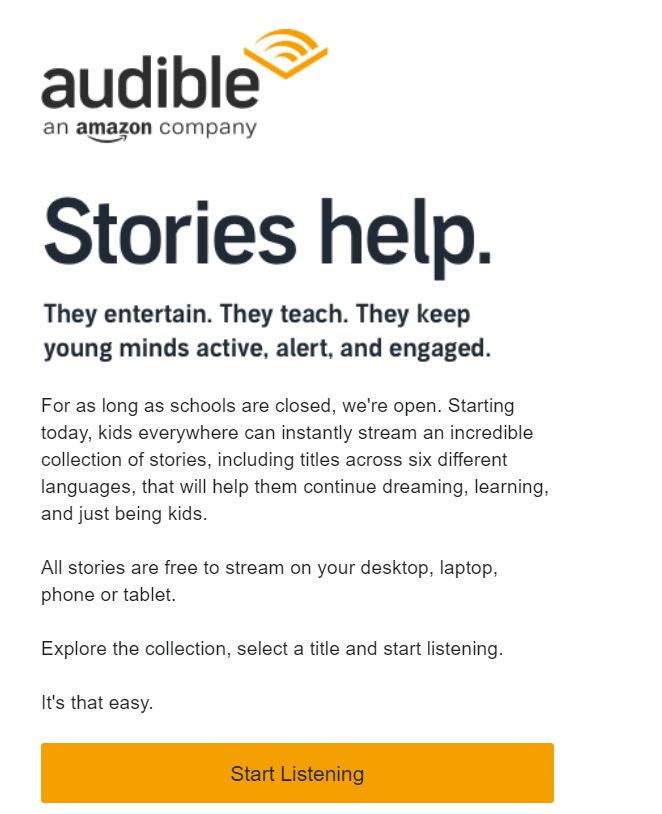 Audible, a service so good I currently subscribe and pay for, has, in light of the current Covid-19 outbreak made the following statement: "For as long as schools are closed, we're open", the company added, that from now kids will be able to stream instantly a wide collection of stories, including titles across 6 different languages.
---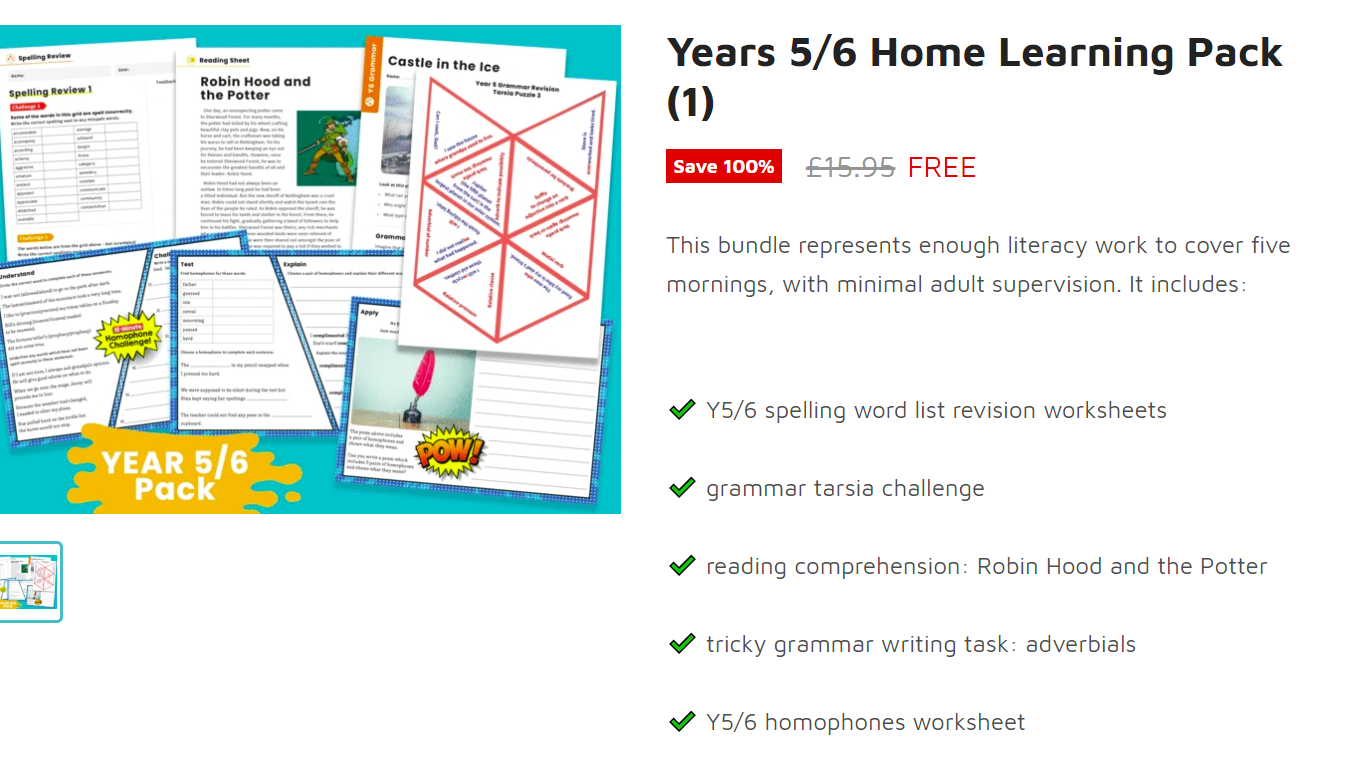 Plazoom has made free a range of home learning packs representing 5 to 10 days worth of work, all requiring minimal parental supervision.

The site also has a large collection of other free resources and packs to keep children occupied,
---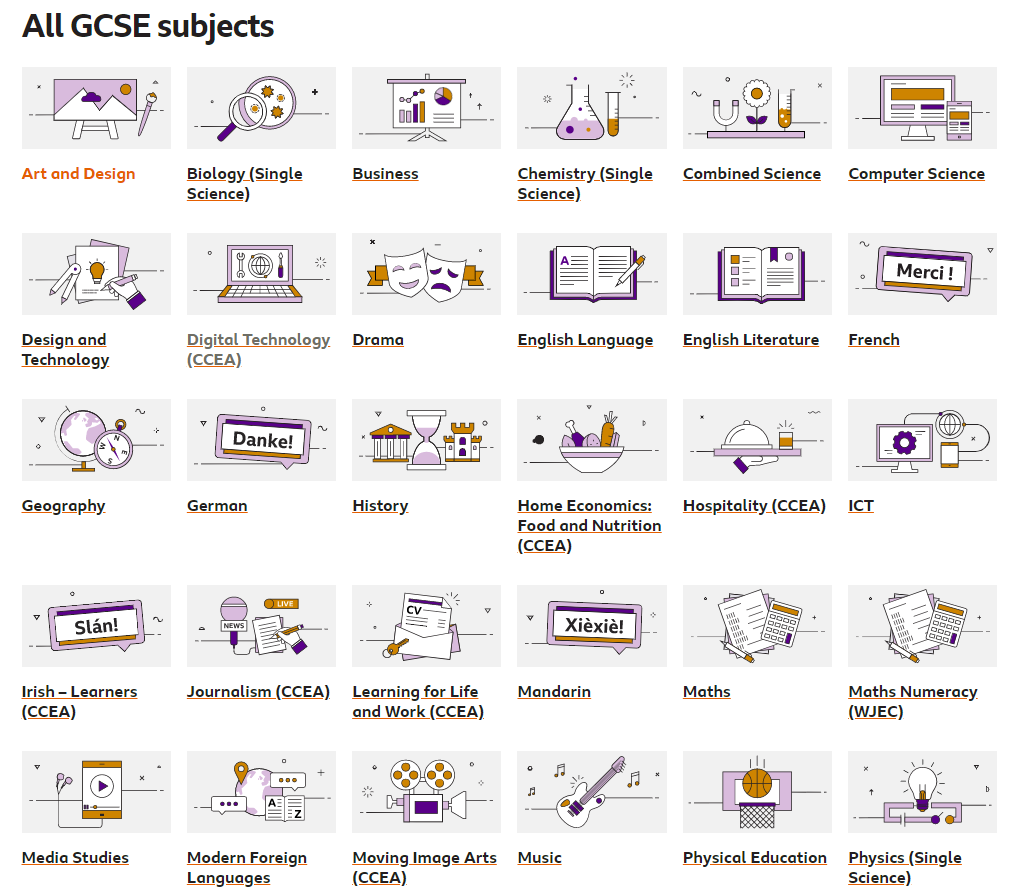 The BBC Bitesize website is currently changing to support parents, children and teachers better as schools close down and will soon have daily updates.

Currently (and going forwards) the site has a massive range of learning subjects for example shown above in the illustration.
The content is suitable for primary school children Keyskills levels 1 (years 1 -> 2), level 2 (years 3 => 6) also for secondary school children at keyskills level 3 and GCSE learning.
The site is well structured and provides well designed and presented learning videos (as one would expect from the BBC) as well as lessons and tests following the English, Irish, Scottish and Welsh curriculum.
---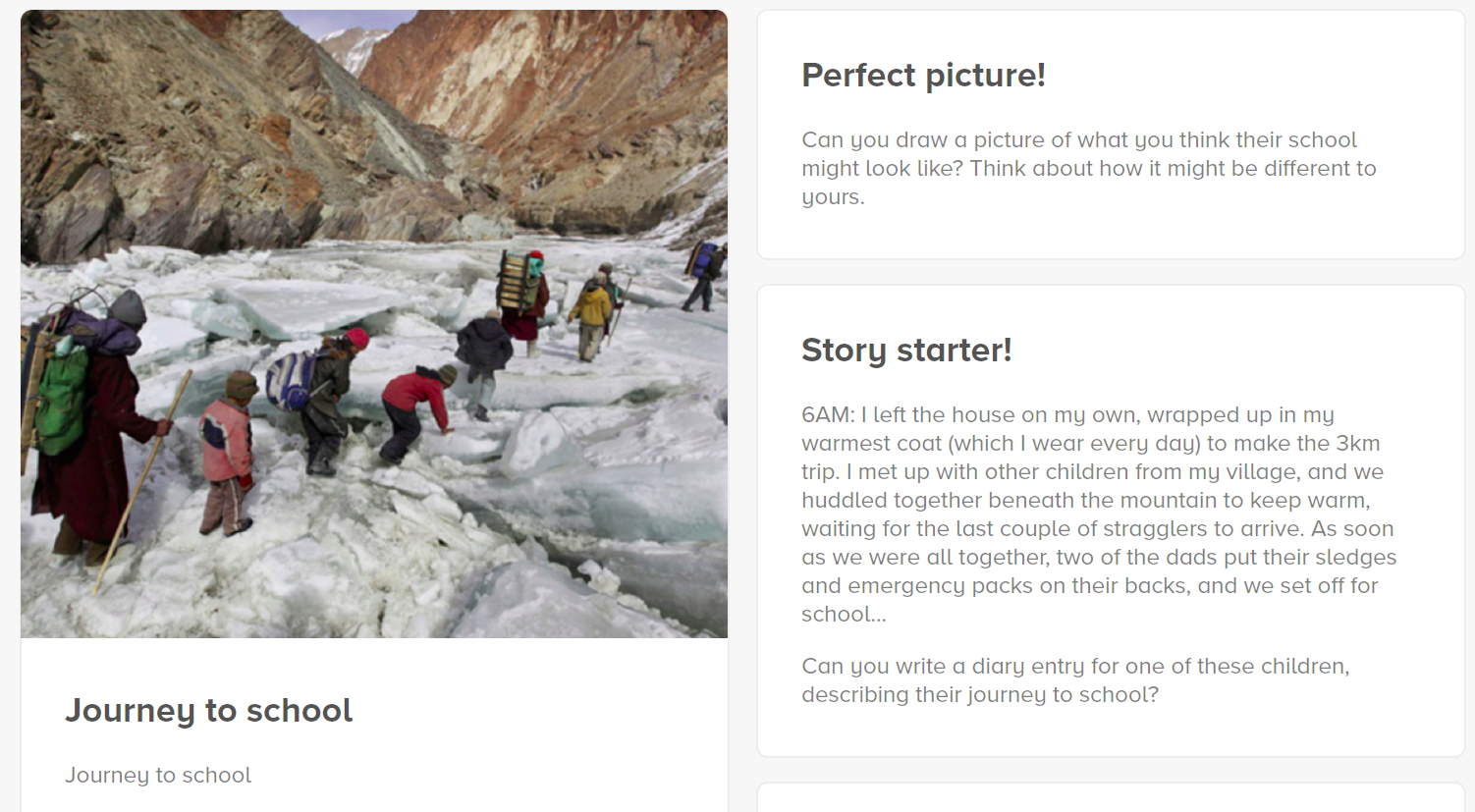 Pobble 365 updates daily providing a picture and the beginning of a short story, students are expected to continue the story and answer questions based on "sick sentences" in the short story.